Upcoming Member Meeting Topics for 2022
May – ME Awareness Month – Online meeting with Dr Ros Vallings

June – What is effective preemptive rest
July – MSD 
August – The immune system
September – Pain Management
October – Restorative Movement
November – Sleep
December Pacing
ALL handouts and PDFs on this page are Copyright © 2021 Complex Chronic Illness Support Incorporated for permissions contact: [email protected]   All rights reserved. No portion of this publication may be reproduced in any form without permission from the publisher, except as permitted by New Zealand copyright law
Tabitha Ramsay (Health and Wellness Facilitator - Lakes District) speaks about the importance of attending Member Meetings - in person or online
Member Meetings
Why attending CCI Support Member Meetings matters
February 2022
Stress Management
What is stress?
What happens in the body when it is stressed?
The role of the Autonomic Nervous system
Stress and ME/CFS/FM
The Process of The Stress Response – Symptoms of stress – The Freeze response – Some strategies to manage stress
March 2022
Breathing / Mindfulness
Breathing and Mindfulness go hand in hand. You cannot focus on your breath without becoming mindful.
April 2022
Restorative movement and THE BREATH
Practice simple restorative movements that help our breathe and calm the nervous system, and gently stretch our bodies
Mindfulness is associated with breathing and restorative movement
Spinal movements are an intrinsic component of the shape changing activities when breathing, therefore we coordinate our breathe with are movements
There are two other diaphragms that we can use and engage whilst breathing and, in some movements, to help us breathe even more effectively and bring more awareness to our body
May 22
ME / CFS Awareness Month
June 2021
How to get good rest
Rest is a natural requirement for the human body. It allows the immune system the essential resources it needs to heal and restore. Sleep naturally provides restoration, but for many with ME/CFS sleep is disrupted, disordered, non-refreshing.
At the monthly meeting, sleep cycles, the impacts of disordered sleep, and sleep hygiene ideas are discussed. The importance of rest and four types of rest are also discussed, through the lens of the Maori Health model of Te Whare Tapa Wha. Some words of encouragement to support a change in mindset around resting are also shared.
July 2021
What "Recovery" looks like
Seeing "recovery" as being an improvement in your health to a point where you can live a productive, fulfilling life is a great goal to aim for.
Personal stories were shared from people that have lived with ME/CFS/FM and the tools they used to help them lead a better quality life.
November 2021
Nutrition and why it's important
Around 90% of people with ME/CFS/FM report experiencing IBS, food intolerance and gastric issues as part of their condition. We will explore what effect the stress response has on our digestion system and what nutrition plan can best support our wellness journey.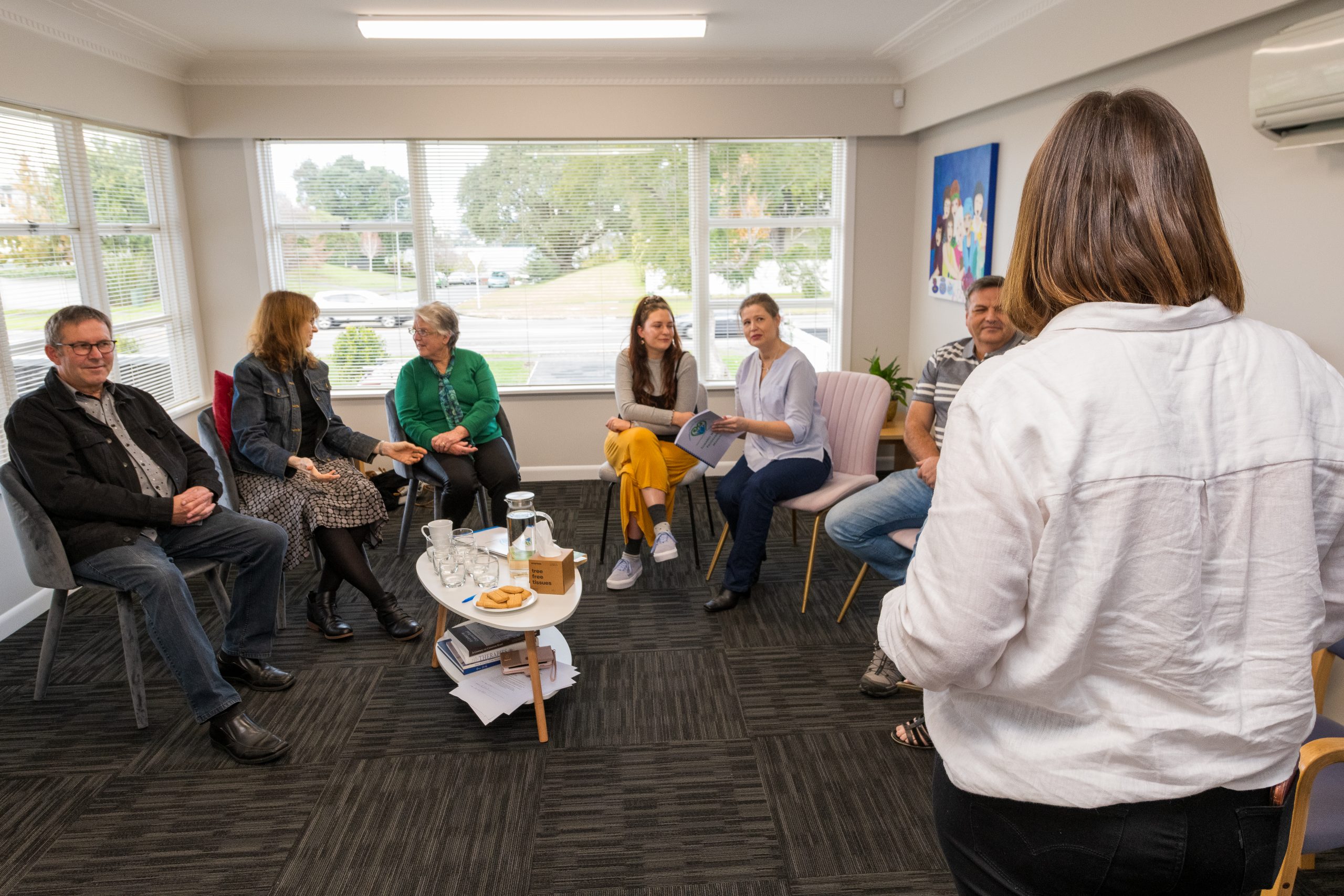 December 2021
Managing the Festive Season
In New Zealand, Christmas, summer holidays and road trips to visit family all go hand in hand and gets all wrapped up together under the umbrella of "The Festive Season" Today we will be sharing tips to help navigate this busy time of year, discussing how to reduce stress at Christmas, how to keep cool in the summer heat and some tips when traveling.
Dr Ros Vallings
CCI Support Waikato
13 May 2021
With the launch of CCI Support Waikato, we had the privilege of having Dr Ros Vallings speak to members on the 13th May 2021
Dr Ros Vallings
Dr Ros Vallings discussed the latest research around ME/CFS
Dr Sarah Dalziel
Dr Dalziel discussed Covid-19
Emeritus Professor Warren Tate
Emeritus Professor Warren Tate shared his journey and NZ research.
Office Hours
Tues – Fri    9am – 2.30pm