Supporting people impacted by Complex Chronic Illness.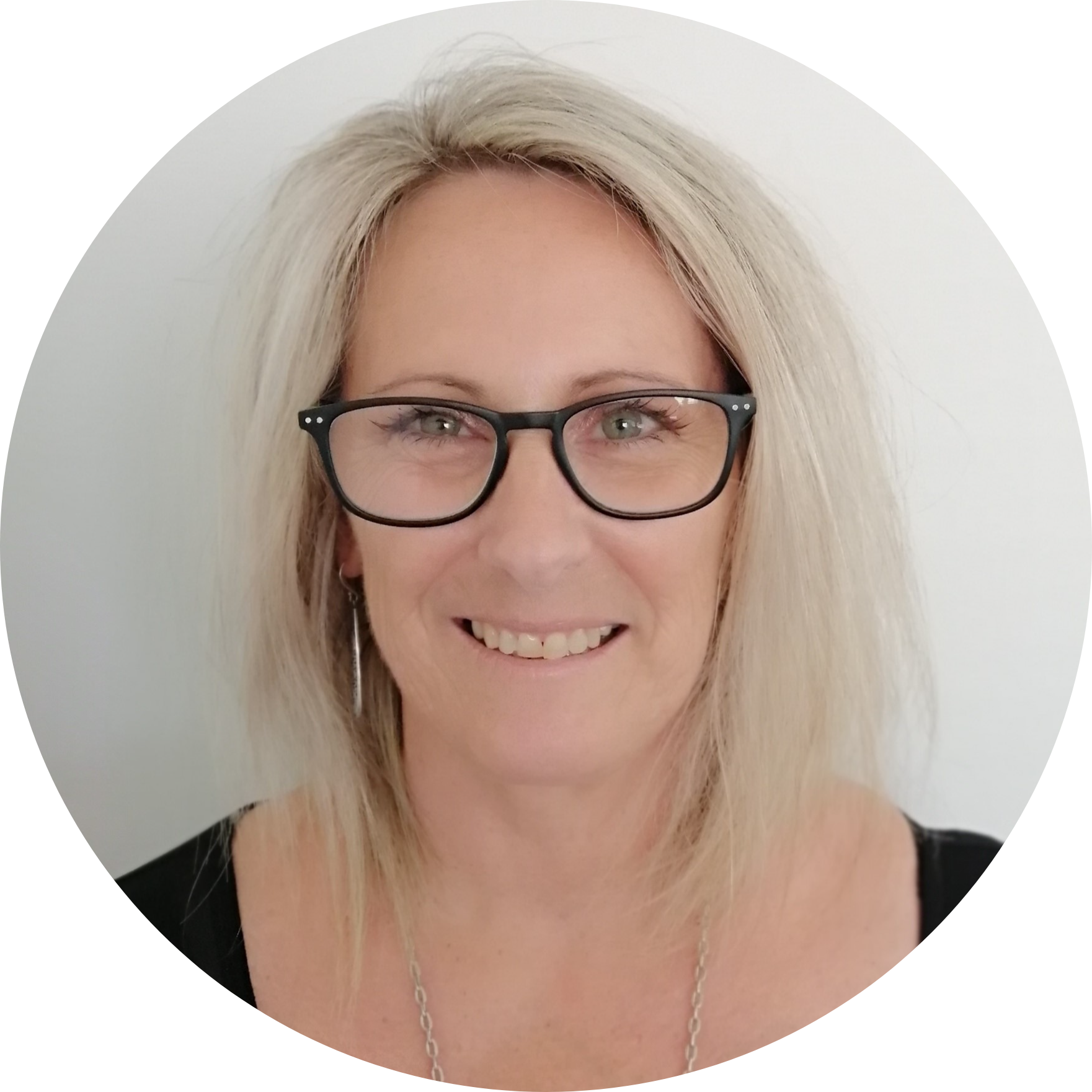 Tracey - Waikato Health & Wellness Facilitator
Human Anatomy and Physiology
BAppSocSci Counselling Major
Diploma in Health and Human Behaviour
Kia ora.  I consider it an extreme privilege to be welcomed into your life and walk beside you as you navigate a landscape of uncertainty and the impacts this brings. I am always astounded and humbled by the resilience of the human spirit and I am passionate about working with you to find your way towards empowerment and better quality of living. After supporting the Waikato ME/CFS & FM community since 2014,  I have joined the CCIS team in 2021 to continue this meaningful work throughout the Waikato region.  I live in Morrinsville with my husband, have two gorgeous adult sons and I am excited that I am soon to be a grandmother.  My keen interests are photography, being creative, self-improvement through spiritual enlightenment, and being in the presence of those I love and cherish.
Annabelle - WBOP and National Health & Wellness Facilitator
Bachelor of Community Health
Diploma of Rehabilitation
Clinical Aromatherapist
Qualified Yoga teacher and Massage therapist
Hello, my name is Annabelle. I have a teenage daughter and Irish husband and am originally from England. However, have lived in Tauranga Moana for 15 years after travelling for 8 years. I am in love with nature and my interest in holistic health started after completing my Clinical Aromatherapy qualification in 2002. Over the years I have managed a massage therapy business, taught/teach yoga/mindfulness, and worked/supported people of all ages with various disabilities. After completing my Bachelor of Community Health (Majoring in Public Health) in 2020, I am passionate about integrating previous holistic approaches into my work ethos. I believe there is a place for both medical and complementary approaches and that everyone is entitled to a good quality of life best suited for them. I thrive in helping people achieve this and look forward to walking this path with you. I look forward to meeting you soon.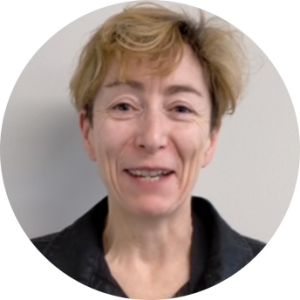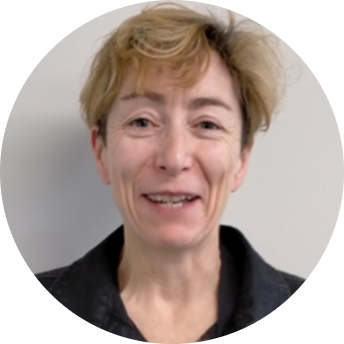 Roisin - National Health & Wellness Facilitator
BSc (Hons) Social Work

Advanced Diploma in Management

BA (Hons) History & Environmental Science

Postgraduate Certificate in Works of Art

Certificate in Emergency First Aid

British Sign Language

Certificate in Mental Health First Aid 

Certificate in Emergency Planning

Certificate in equality Training

Child Protection Certificate

Mediation & Conflict Resolution Certificate
Luisa - Wellington Health & Wellness Facilitator
Bachelor of Science in Psychology with Clinical and Health
Post Graduate Certificate in Health Psychology
Masters in Health Psychology (ongoing)
Kia Ora,
My name is Luisa and I am your Health and Wellness facilitator in the Wellington Region. I am really looking forward to getting to know you all and walking along side you in this journey. I'm a mum of two and have been living in Wellington for 13 years (and absolutely love it). I have a background in psychology with clinical and health, and I'm currently on my second year of Masters in Health Psychology.  I am very passionate about health, wellness, and understanding how biological, psychological, and social factors can influence health. I believe in empowering and supporting people through connection and empathy, and view health as a holistic process that is not only physical but psychological and spiritual. Health is experienced differently by all of us, with every person being their own universe with different individual needs. I am here to listen and support you through your own health journey in whichever way I can.  
I am extremely excited to be a part of the CCIS team, learn more about my role, and continue to expand my knowledge further.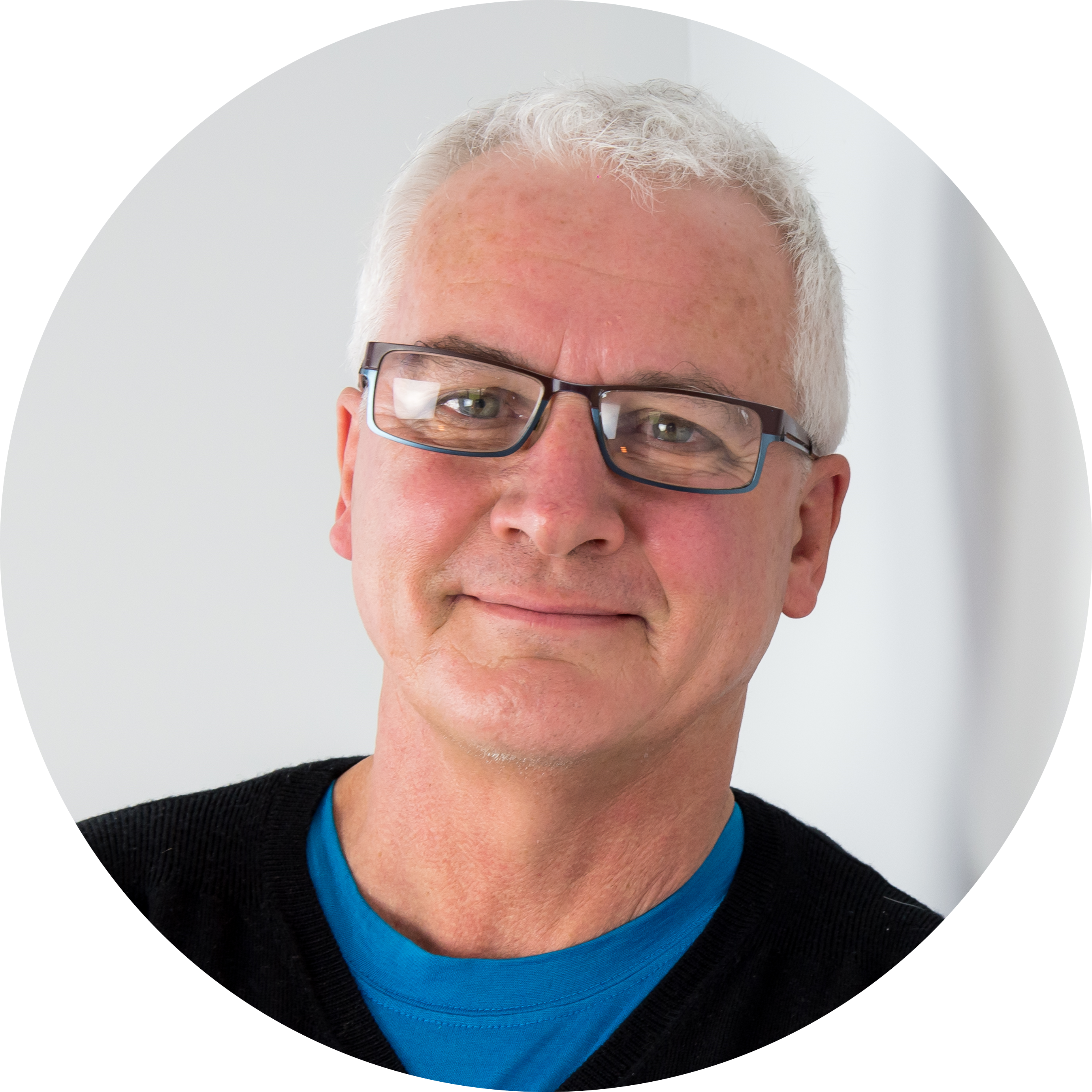 Phil - EBOP and Lakes District Health & Wellness Facilitator
My name is Phil, I am Dad to two boys (32 and 28)  and Poppa to two magical grand kids (4 and 2)
I have been a self employed coach and facilitator since 1992 working with managers, teams and people with heavy workloads and a sense of overwhelm.
I came across CCIS about 4 years ago which was 5 years after I got a flu and there was no end to the damn thing.  I tried so many ways to get better, making some progress then making things worse.  Coming across CCIS was the first time I met anyone who understood. That in itself helped and it helped me sense a way forward. I made many mistakes and progress was slow. But am in a much much better space now.   
Hoping I can save others a lot of time, money and frustration as they work out what their path to wellness is. I now take on this role.
So looking forward to getting to know you and hearing from you how we can best support you.
Jo - Funding Manager
Hi my name is Jo Morgan. It is a privilege to both be a member of CCI Support and also a staff member.  On a personal level, I am very grateful to CCI Support for empowering me towards wellness in my own journey with complex chronic illness. When you realise a major key towards wellness lies within you, that you need to create an environment where you can be in a healing state, you have reached an important step in your journey. There will be good days and not so good days, however, we are all warriors and have more strength and resilience than we realise.
My background in the not for profit sector spans almost 20 years of working for a wide array of causes. I love connecting individuals and organisations who care to make a difference in this world to vulnerable people and causes. One of my favourite quotes is, "Learn to light a candle in the darkest moments of someone's life. Be the light that helps others see; it is what gives life its deepest significance". Roy T Bennett.
In my spare time, I enjoy songwriting/recording music & singing, I am crazy about animals and animal welfare- owning 6 pets including 2 beautiful, elderly pugs.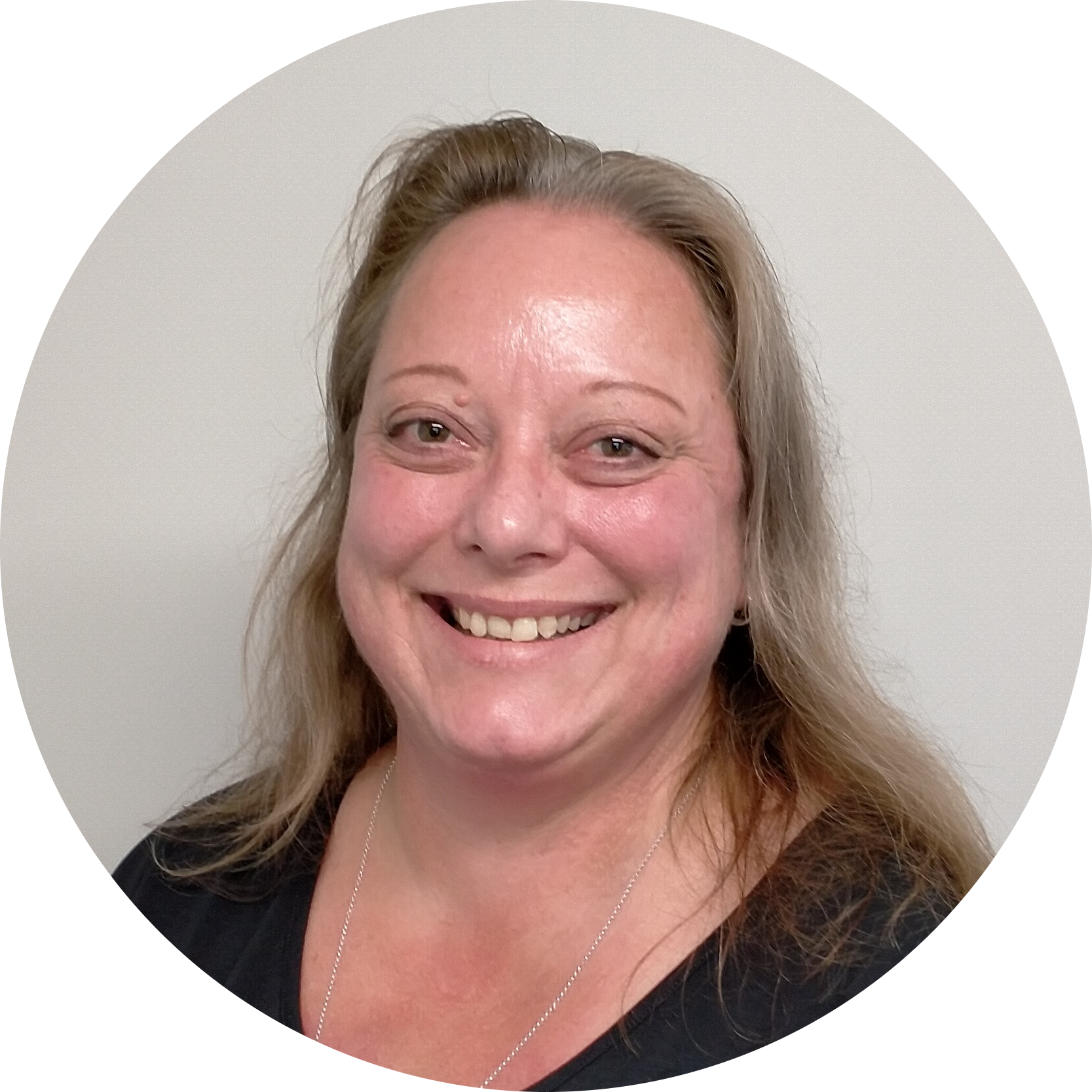 Christie - Wellness Facilitator Assistant
Diploma in Digital Marketing
Frontline Customer Service Skills Certificate
Certificate in Office Administration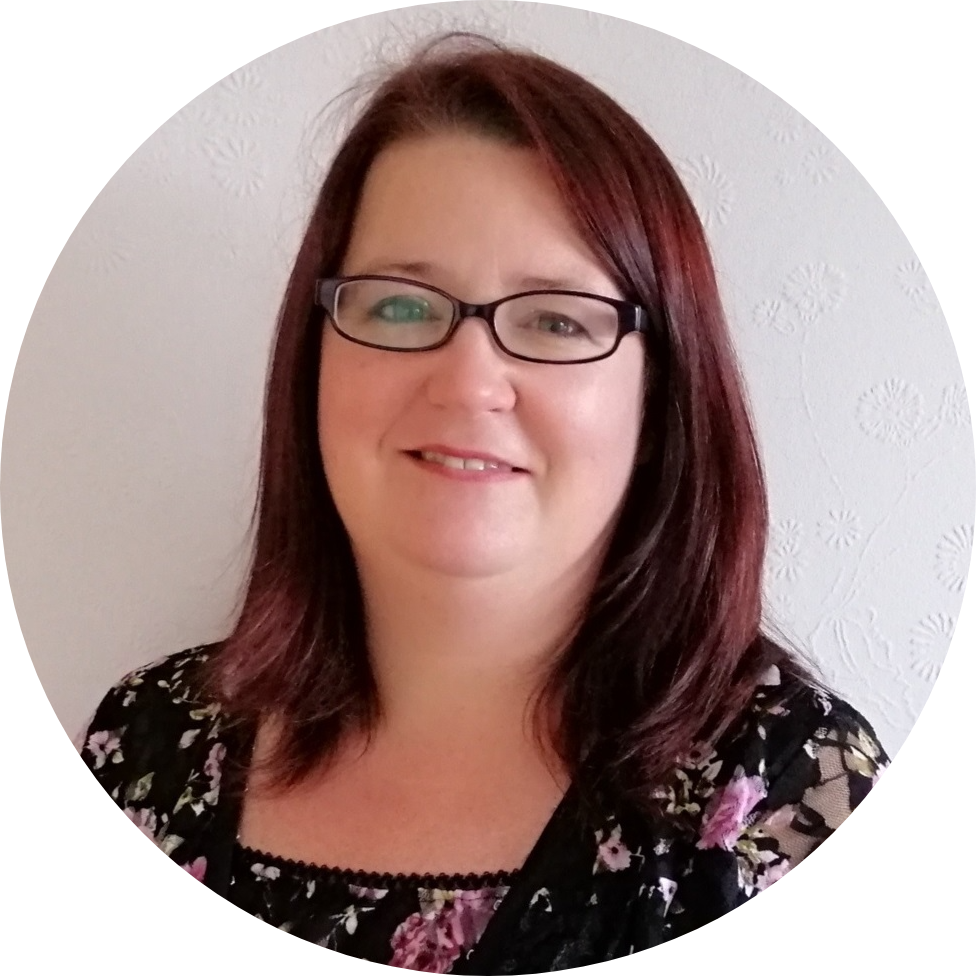 Miranda Whitwell, CEO
Diploma of Comprehensive Nursing
Certificate in Small Business Management
Accounting and Management
With a background in Nursing, I moved into coordinating the continuing education for GPs and Practice Nurses for the Rotorua area, I also coordinated some research projects on behalf of the University of Auckland and University of California.  Having run my own business, in 2019 I decided to return to my health roots and join the Complex Chronic Illness Support group as the Operations Coordinator, now the CEO.  I love the job and the impact it makes for people in their lives.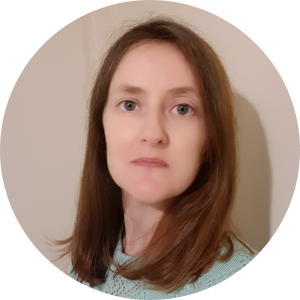 Fiona Charlton - President
I have a background in corporate marketing, senior management and client relationship management as well as extensive non-profit fundraising experience both in NZ and UK. I have a B.Sc in Psychology, a B.A in Education, several diplomas in natural health and am currently doing Post Graduate studies in Health Science and Nutrition. My interest in alternative medicine and nutrition began as part of my own journey with chronic illness. I became ill in 2008 with Fibromyalgia, then ME/CFS and orthostatic intolerance, and I seem to be adding more auto-immune disorders to the list as the years go by! For the past seven years I've organised the monthly social support group in Te Awamutu, and I was involved with discussions to bring the Waikato services to CCIS, so joining the Board, just seemed to be a natural next step. I am grateful to be a part of an excellent organisation that truly understands these complex conditions, and makes living with chronic illness more manageable through support, advice, and care.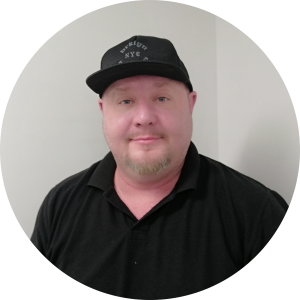 Matt Appleton - Vice President
It is truly an honour for me to be a part of an organisation that does so much to help provide its membership with up to date information, life adjustment skills, care and support.  The team we have working in those areas are second to none in my opinion and I'm very proud of what they accomplish every day.
I grew up in Auckland and moved to Tauranga five years ago with my extended family. Although I am a Hair Stylist and Makeup artist by trade, I really come from a business background having owned several successful businesses in different fields from the age of eighteen onwards. The stress and effort I put my body through in those early days building my businesses along with having a severe case of Glandular Fever at twenty one left my body and immune system somewhat debilitated, resulting in me developing unknown and undiagnosed illness symptoms from the age of approx twenty five. My symptoms became worse over the next seven years and I found little help, answers or empathy from the medical fraternity until finally being diagnosed by Dr. Ros Vallings (leading medical expert in NZ) with M.E/CFS (Myalgic Encephalomyelitis commonly referred to as Chronic Fatigue Syndrome). I have lived with this condition and other associated illnesses for another ten years since then, so I can relate to most of the membership and their struggles with illness and the issues it creates for us. Since joining the membership at CCIS I have completed the "Towards Wellness Programme" which I have found invaluable. I have also volunteered in various positions within the organisation which lead me to joining the Board a couple of years ago. I am very proud of the important work we do here and I look forward to continuing to positively contribute for as long as I am able.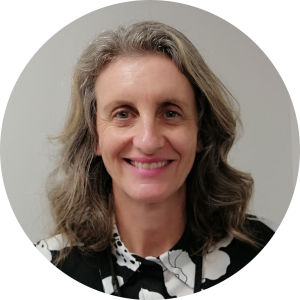 Sarah Davey - Board Member
Sarah is a Tauranga local.  Her initial career practicing law in New Zealand and internationally provided a solid foundation for the next 20 plus years contributing towards the health and well-being of people who live in the Bay of Plenty.  She has lead the growth and development of health and disability services in the Bay of Plenty at senior management and governance levels. She has a particular interest in enabling people with disabilities and chronic health conditions to live well, to their full potential.
She is currently the Manager of Innovation and Change with the Bay of Plenty District Health Board. With her husband Trevor, she is also a Director of Latitude Surveying Limited, a Tauranga based land surveying firm. 
​Trevor and Sarah have three adult children.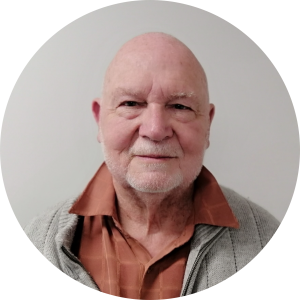 Keith Appleton - Treasurer
Keith joined the CCIS in November 2018 filing the vacant position of Treasurer which he still holds in conjunction the office of President.
Before moving to Tauranga, he operated a Chartered Accountancy practice in Auckland.
He has a wealth of knowledge and experience pertaining to the disability sector having been associated therewith for over 30 years.
During that period he has served on a number of boards, ME/CFS (Auckland) Support: Blind and Low Vision NZ;  SILC Charitable Trust and Counties Manukau Plunket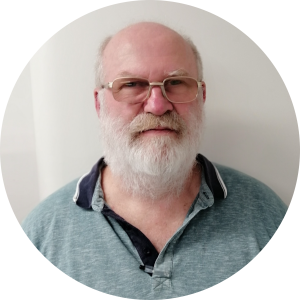 David Harris - Board Member
I have worked in and around Tauranga my whole working life in Banking, Business Accounting and Management and at most levels of the Information Technology industry also designing and building Microsoft Access database systems since 1994.  I am currently part of a small team that have setup and operate three business units from our lifestyle block at Ohauiti: Crop Check, MeCount Business Systems Ltd, BlueSkyData Ltd.
I was raised on a local Ohauiti Dairy Farm, as a teenager I worked on a Sheep and Beef Farm weekends and School Holidays.  Married my wife Cathy in 1977 with three adult children, two grand children and another due early December 2020.  Cathy plays a very integral and important role in the three Small Business' we operate and continues to be caregiver for my CFS.  We have lived in and around Tauranga returning to my Family home in rural Ohauiti in December 2006 and since June 2011 owned a Lifestyle block as a move towards realistic sustainability, providing the opportunity for me to work when I can rather than when I have to according to my energy reserves and CFS symptoms.  
I was diagnosed with Chronic Fatigue Syndrome in 2000 and in March 2015 with Immune Thrombocytopenia (ITP) or low Platelets, another Immune system condition with one of the main effects being extreme fatigue.
Complex Chronic Illness Support Inc (Formerly ME/CFS BOP) provided both Cathy and myself significant help and support during the years after my diagnosis in 2000, after a significant viral episode in 1991.  Before this past year I previously served on the Board of ME/CFS BOP as Treasurer Vice Chairman and Chairman and see that being part of the Governance Board of CCIS is a way I can use my accumulated Business Management experience and Technology skills to "pay it back" and help build a better support organisation and experience for those with Chronic Illness.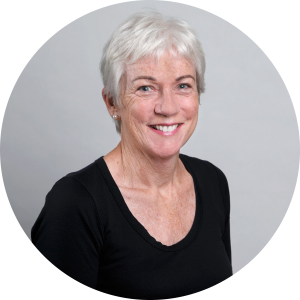 Prue McCallum - Board Member
Prue has a passion for health and well-being and works as a doctor specialising in hospice and palliative care. She applied to work with this board as she has witnessed the impact CFS, ME and other chronic diseases have in the lives of others.
Prue moved to Tauranga 20 years ago where she lives rurally with her husband Bill. Bill and Prue have three adult children and recently two grand daughters joined the family.
If you'd like to learn more about us, or get involved, we'd love to hear from you.