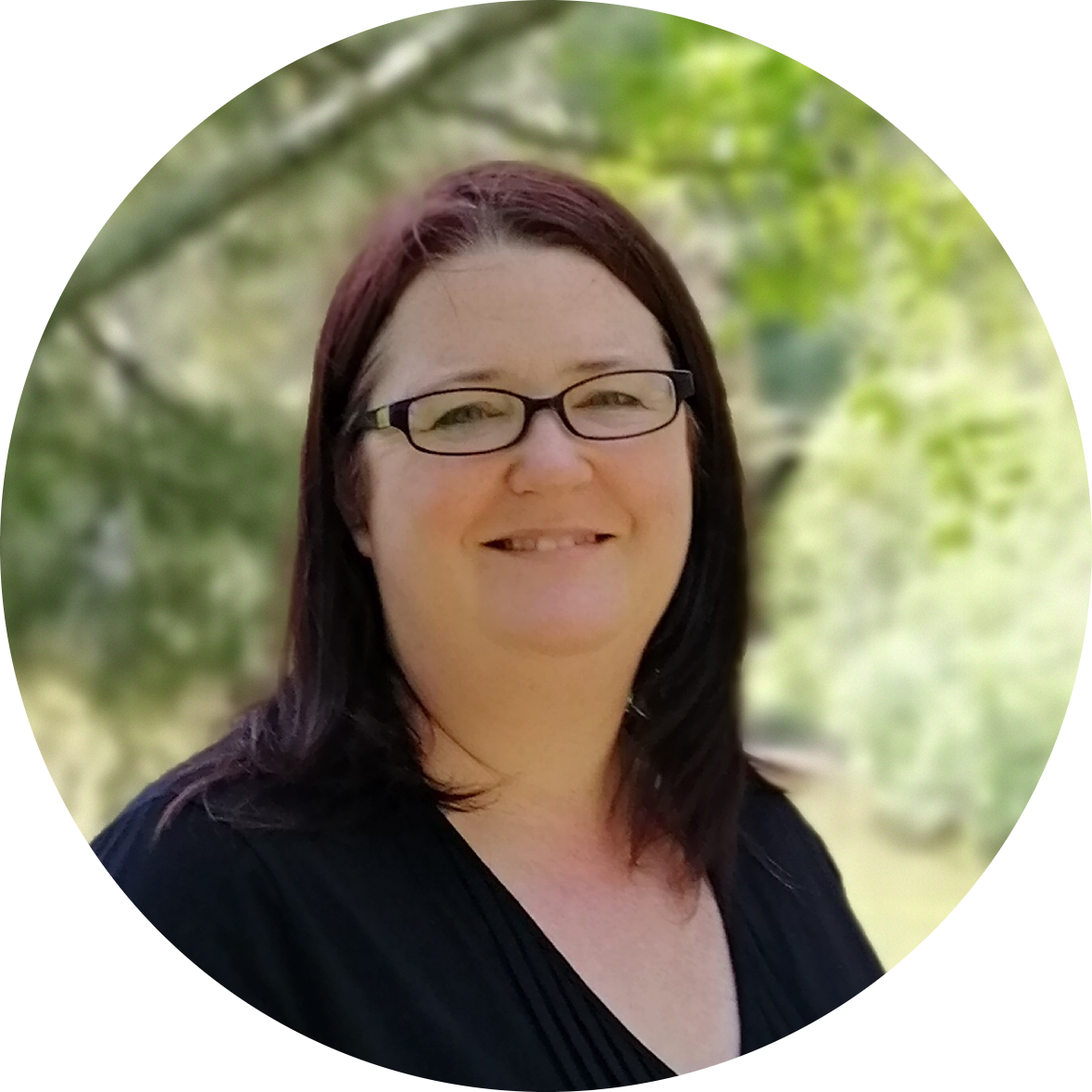 Miranda - CEO
Diploma of Comprehensive Nursing
Certificate in Small Business Management
Accounting and Management
With a background in Nursing, I moved into coordinating the continuing education for GPs and Practice Nurses for the Rotorua area, I also coordinated some research projects on behalf of the University of Auckland and University of California.  Having run my own business, in 2019 I decided to return to my health roots and join the Complex Chronic Illness Support group as the Operations Coordinator, now the CEO.  I love the job and the impact it makes for people in their lives.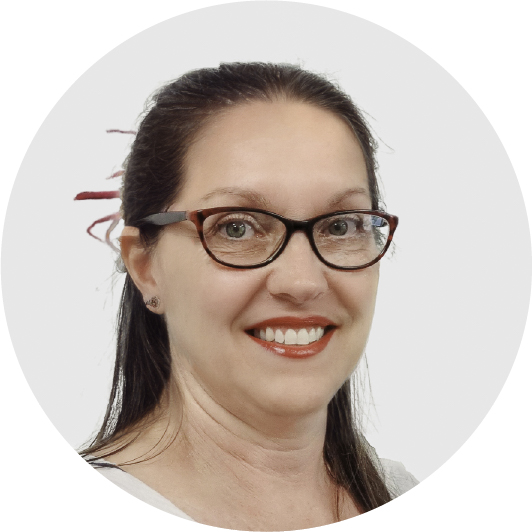 Annabelle - Bay of Plenty Health & Wellness Facilitator
Based in Tauranga, Annabelle covers the Western Bay of Plenty, Tauranga, Eastern Bay of Plenty and Rotorua/Lakes District.
Bachelor of Community Health
Diploma of Rehabilitation
Clinical Aromatherapist
Qualified Yoga teacher and Massage therapist
Hello, my name is Annabelle. I have a teenage daughter and Irish husband and am originally from England. However, have lived in Tauranga Moana for 15 years after travelling for 8 years. I am in love with nature and my interest in holistic health started after completing my Clinical Aromatherapy qualification in 2002. Over the years I have managed a massage therapy business, taught/teach yoga/mindfulness, and worked/supported people of all ages with various disabilities. After completing my Bachelor of Community Health (Majoring in Public Health) in 2020, I am passionate about integrating previous holistic approaches into my work ethos. I believe there is a place for both medical and complementary approaches and that everyone is entitled to a good quality of life best suited for them. I thrive in helping people achieve this and look forward to walking this path with you. I look forward to meeting you soon.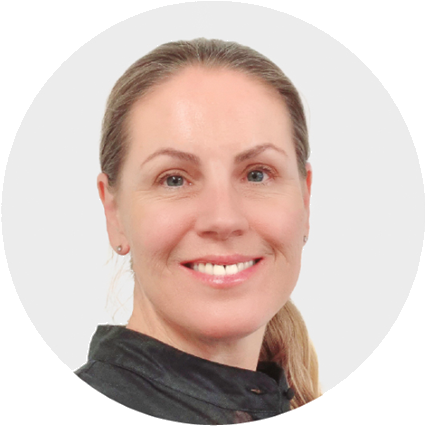 Tania - National Health & Wellness Facilitator
Based in Papamoa, Tania covers all areas of New Zealand.
Bachelor of Consumer & Applied Science (Food Science)
Diploma of Health Science & Nutrition
Kia ora, my name is Tania and I am looking forward to meeting people from all over New Zealand, who are either living with chronic illness or supporting a loved one on their journey.
My husband and I have three daughters and we feel very lucky to be living in the beautiful Bay of Plenty.
I am studying part time to become a Naturopath and Nutritionist, and I like to relax by reading or walking our family dog, Teddy.
I have always been interested in how the body works and how different experiences and health issues can alter the function of our body systems. I believe there is always more to learn about how we can implement small changes to give ourselves the best chance of feeling strong. The tricky part is knowing where to find this information, and how to sift through it all. What works for one person may not work for another, so it is a process of discovery and learning along the way, and I feel very honoured to be in this position with CCI  Support where I can listen and support people as they walk this path with chronic illness.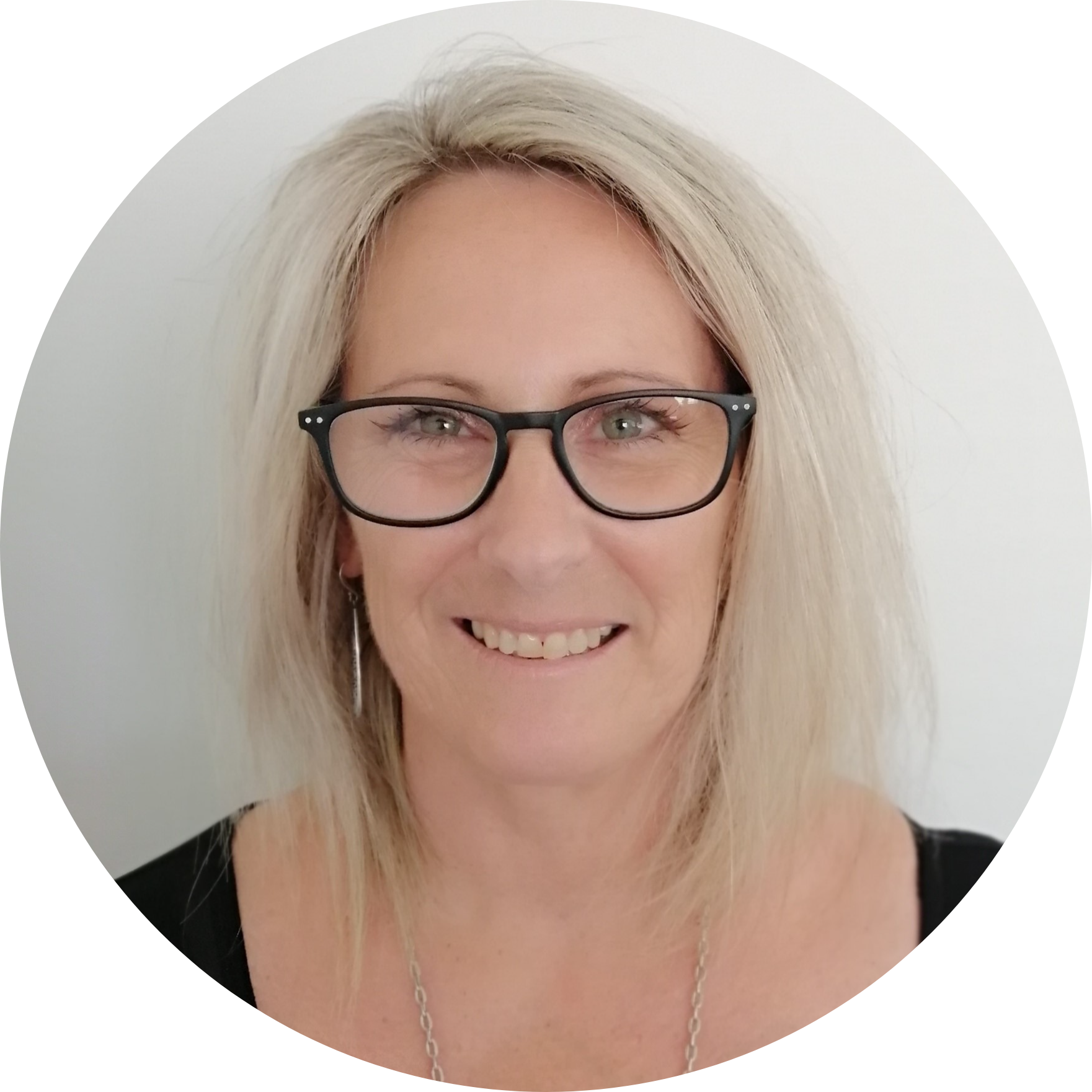 Tracey - Waikato Health & Wellness Facilitator
Human Anatomy and Physiology
BAppSocSci Counselling Major
Diploma in Health and Human Behaviour
Kia ora.  I consider it an extreme privilege to be welcomed into your life and walk beside you as you navigate a landscape of uncertainty and the impacts this brings. I am always astounded and humbled by the resilience of the human spirit and I am passionate about working with you to find your way towards empowerment and better quality of living. After supporting the Waikato ME/CFS & FM community since 2014,  I have joined the CCIS team in 2021 to continue this meaningful work throughout the Waikato region.  I live in Morrinsville with my husband, have two gorgeous adult sons and I am excited that I am soon to be a grandmother.  My keen interests are photography, being creative, self-improvement through spiritual enlightenment, and being in the presence of those I love and cherish.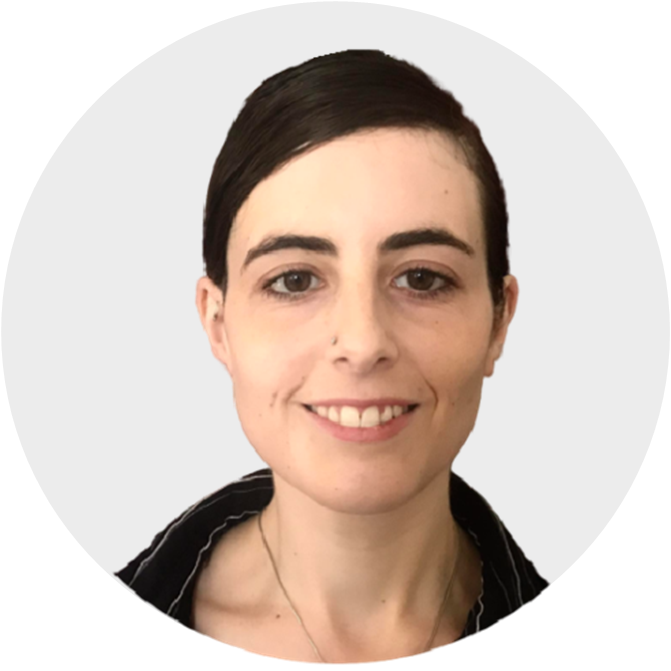 Marika - National Health & Wellness Facilitator
PGDip Health Psychology
GDSCI Psychology
Master of Science Communication
Bachelor of Zoology
Kia ora, I am so thrilled to join CCI Support and work with people around Aotearoa to assist them in managing their illness. I have a personal understanding of ME / CFS – I became ill in 2007 and was diagnosed with mild ME / CFS in 2012. Even after being diagnosed, I was offered no support and no strategies to manage my illness, and was left to struggle by myself for many years. My goal is to ensure that our members have a very different, and much more positive story.
My background is a little unusual! After graduating from Otago University with a Master of Science Communication, I worked in Wellington, South Korea, Europe, Taiwan and Australia in various fields before returning to Wellington to retrain in health psychology. I feel very strongly about the need to move away from the biomedical model, which is particularly inappropriate for complex chronic illnesses, and towards a more holistic understanding of health. I'm also passionate about improving health services for our rainbow community.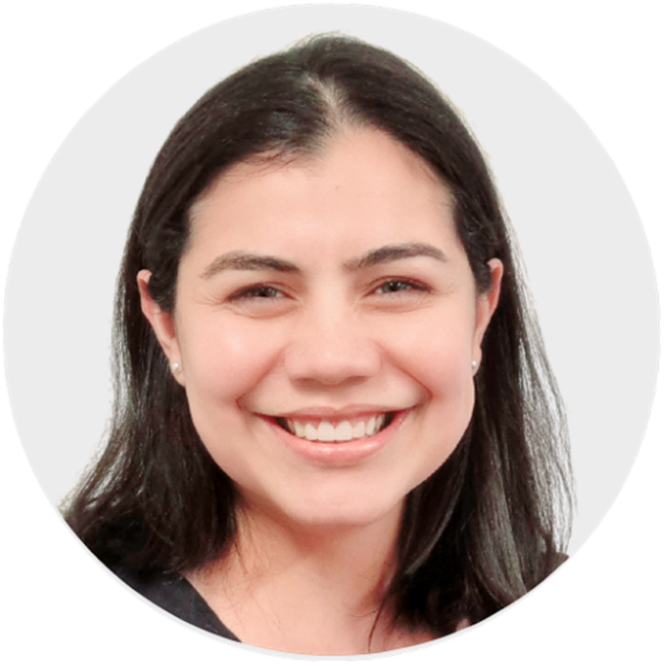 Luisa - Wellington Health & Wellness Facilitator
Bachelor of Science in Psychology with Clinical and Health
Post Graduate Certificate in Health Psychology
Masters in Health Psychology (ongoing)
Kia Ora,
My name is Luisa and I am your Health and Wellness facilitator in the Wellington Region. I am really looking forward to getting to know you all and walking along side you in this journey. I'm a mum of two and have been living in Wellington for 13 years (and absolutely love it). I have a background in psychology with clinical and health, and I'm currently on my second year of Masters in Health Psychology.  I am very passionate about health, wellness, and understanding how biological, psychological, and social factors can influence health. I believe in empowering and supporting people through connection and empathy, and view health as a holistic process that is not only physical but psychological and spiritual. Health is experienced differently by all of us, with every person being their own universe with different individual needs. I am here to listen and support you through your own health journey in whichever way I can.
I am extremely excited to be a part of the CCIS team, learn more about my role, and continue to expand my knowledge further.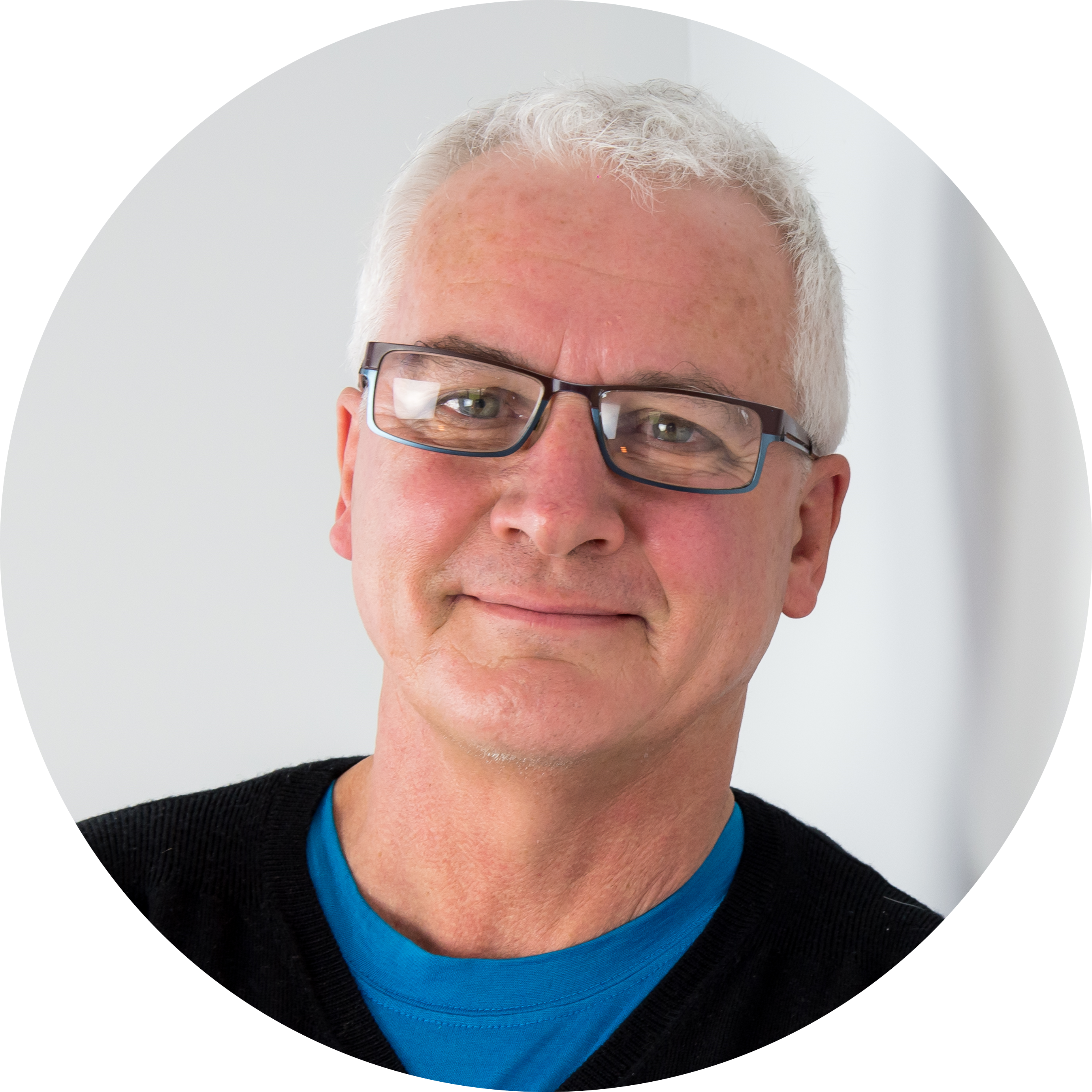 Phil - Wellness Facilitator
Phil covers the Mens Mentoring, Mindfulness and Meditation services.
My name is Phil, I am Dad to two boys (32 and 28)  and Poppa to two magical grand kids (4 and 2)
I have been a self employed coach and facilitator since 1992 working with managers, teams and people with heavy workloads and a sense of overwhelm.
I came across CCIS about 4 years ago which was 5 years after I got a flu and there was no end to the damn thing.  I tried so many ways to get better, making some progress then making things worse.  Coming across CCIS was the first time I met anyone who understood. That in itself helped and it helped me sense a way forward. I made many mistakes and progress was slow. But am in a much much better space now.
Hoping I can save others a lot of time, money and frustration as they work out what their path to wellness is. I now take on this role.
So looking forward to getting to know you and hearing from you how we can best support you.
Jo - Funding Manager
Hi my name is Jo Morgan. It is a privilege to both be a member of CCI Support and also a staff member.  On a personal level, I am very grateful to CCI Support for empowering me towards wellness in my own journey with complex chronic illness. When you realise a major key towards wellness lies within you, that you need to create an environment where you can be in a healing state, you have reached an important step in your journey. There will be good days and not so good days, however, we are all warriors and have more strength and resilience than we realise.
My background in the not for profit sector spans almost 20 years of working for a wide array of causes. I love connecting individuals and organisations who care to make a difference in this world to vulnerable people and causes. One of my favourite quotes is, "Learn to light a candle in the darkest moments of someone's life. Be the light that helps others see; it is what gives life its deepest significance". Roy T Bennett.
In my spare time, I enjoy songwriting/recording music & singing, I am crazy about animals and animal welfare- owning 6 pets including 2 beautiful, elderly pugs.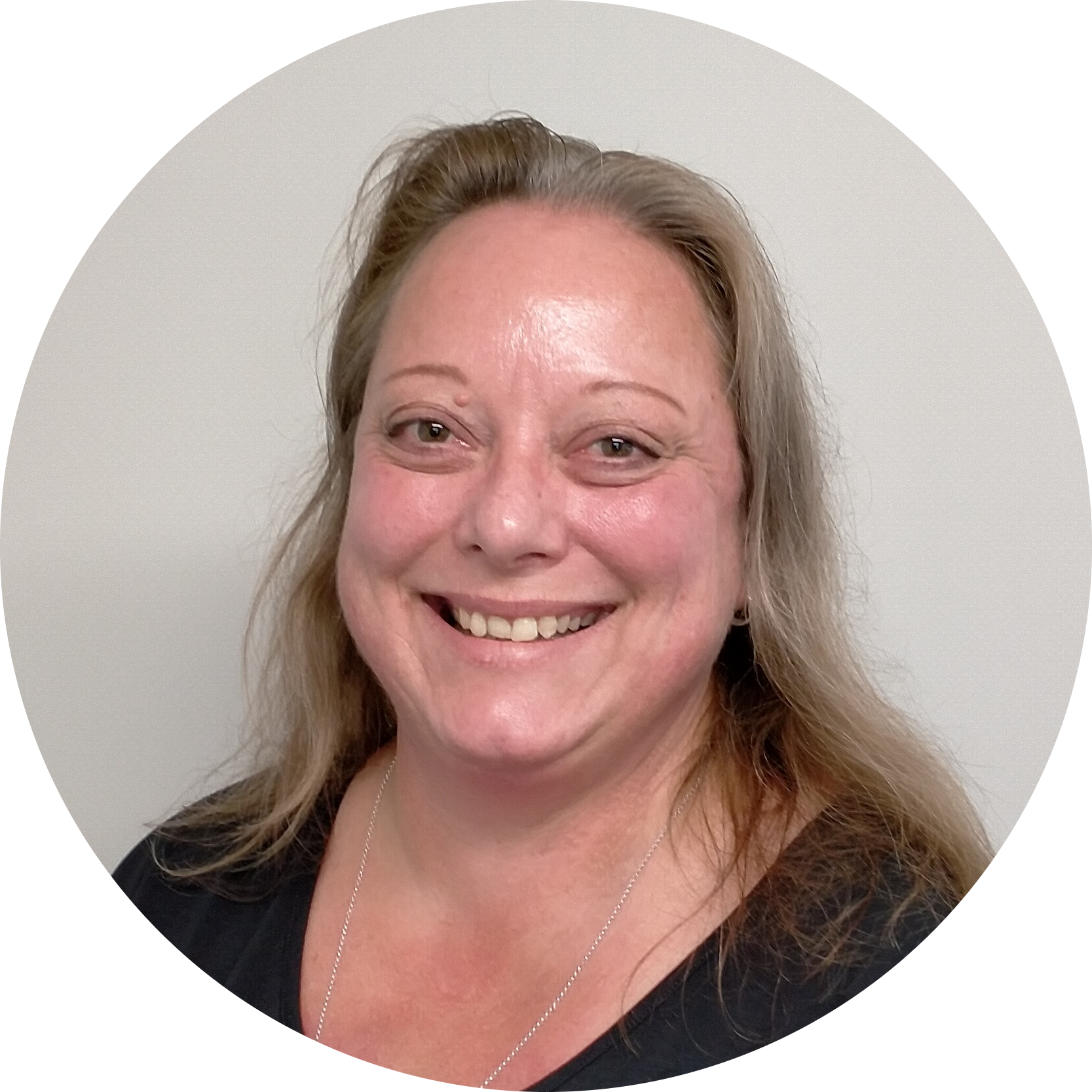 Christie - Wellness Facilitator Assistant
Diploma in Digital Marketing
Frontline Customer Service Skills Certificate
Certificate in Office Administration
Volunteer Counsellors (In Training)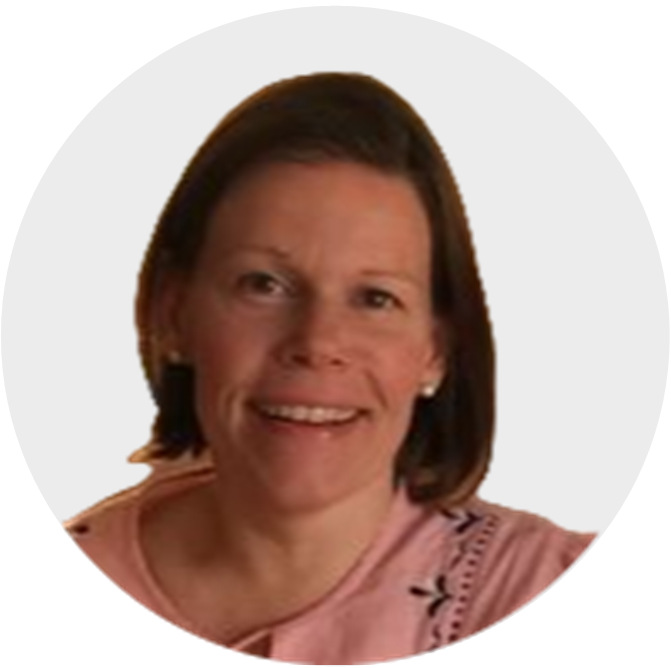 Nichola Potter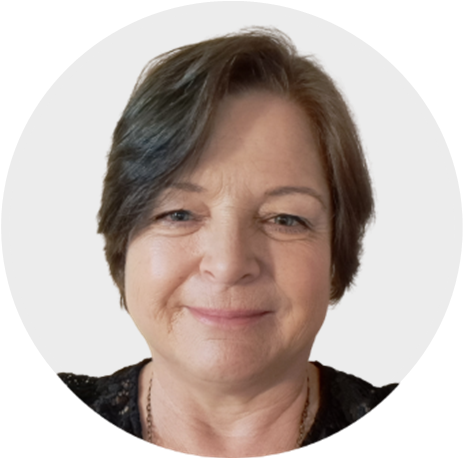 Jane Moimoi
I am a third year counselling student of Bethlehem Tertiary institute.
I am looking forward to journeying with those who would like extra support.  At some stage in our lives many of us need the opportunity to talk with someone neutral who will keep things confidential.  If this is you, ask one of the Health and Wellness Facilitators to refer you for counselling. 
"Listening is often the only thing needed to help someone".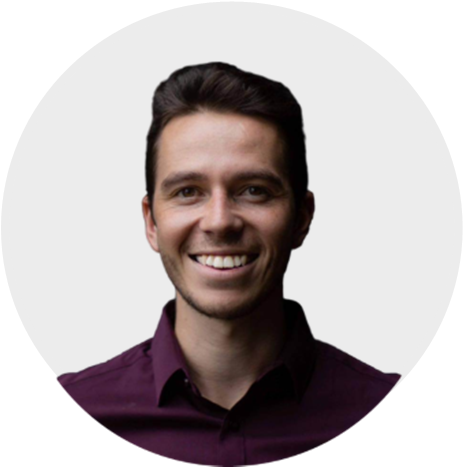 Brett Kennedy
My name is Brett and I've joined the CCI Support team as a counsellor in training. I am honoured to have been given this opportunity to work with you while I complete my studies.
I'm currently a third year student at Te Pukenga (WINTEC) working towards a Bachelor's degree in counselling.
Working with you on a path towards wellness, I come from a place of non-judgment and acceptance for the sometimes harsher realities of life, but also aid in finding what you truly value in life and help to find and develop ways to live in line with your values. There is empowerment in realising what you're capable of and what you can consequently achieve utilising your strength and resilience.
In my leisure time, I enjoy following sports, finding stories through movies, audiobooks and TV and doing some voice work reading scripts.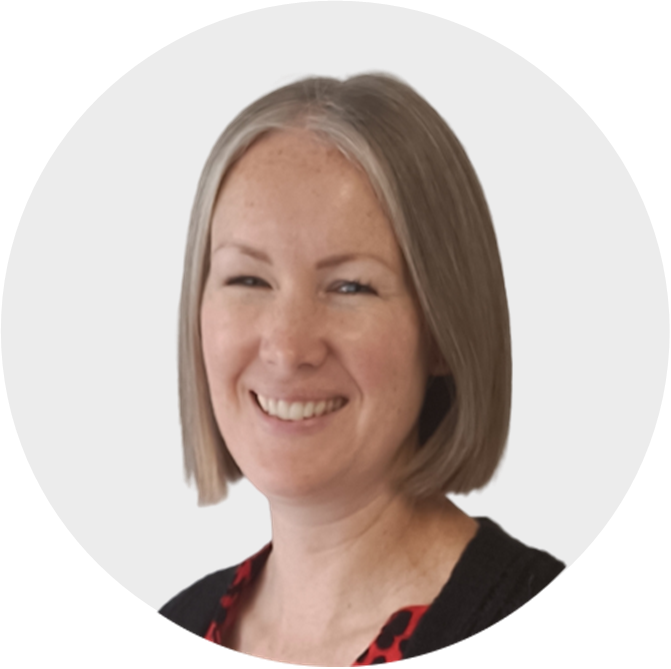 Frances Jones
Fiona Charlton - President
I have a background in corporate marketing, senior management, and client relationship management as well as extensive non-profit fundraising experience both in NZ and UK. I have a B.Sc, B.A, P.G.Cert, several diplomas in natural health, and am currently doing Post Graduate studies in Biological Science/Health Science. My interest in alternative medicine and nutrition began as part of my own journey with chronic illness. I became ill in 2008 with Fibromyalgia, then ME/CFS and dysautonomia, and have 3 other diagnoses. Since 2013 I've organised the monthly social support group in Te Awamutu, and I was involved with discussions to bring the Waikato services to CCI Support, so joining the Board, just seemed to be a natural next step. I look forward to making a real difference in the role of president. I am grateful to be a part of an excellent organisation that truly understands these complex conditions and makes living with chronic illness more manageable through support, advice, and care.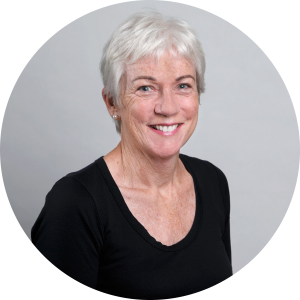 Prue McCallum - Vice President
Prue has a passion for health and well-being and works as a doctor specialising in hospice and palliative care. She applied to work with this board as she has witnessed the impact ME/CFS and other chronic diseases have in the lives of others.
Prue moved to Tauranga 20 years ago where she lives rurally with her husband Bill. Bill and Prue have three adult children and recently two grand daughters joined the family.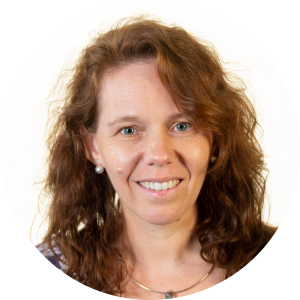 Bronwyn McRostie - Treasurer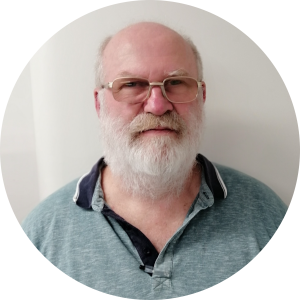 David Harris - Board Member
I have worked in and around Tauranga my whole working life in Banking, Business Accounting and Management and at most levels of the Information Technology industry also designing and building Microsoft Access database systems since 1994.  I am currently part of a small team that have setup and operate three business units from our lifestyle block at Ohauiti: Crop Check, MeCount Business Systems Ltd, BlueSkyData Ltd.
I was raised on a local Ohauiti Dairy Farm, as a teenager I worked on a Sheep and Beef Farm weekends and School Holidays.  Married my wife Cathy in 1977 with three adult children, two grand children and another due early December 2020.  Cathy plays a very integral and important role in the three Small Business' we operate and continues to be caregiver for my CFS.  We have lived in and around Tauranga returning to my Family home in rural Ohauiti in December 2006 and since June 2011 owned a Lifestyle block as a move towards realistic sustainability, providing the opportunity for me to work when I can rather than when I have to according to my energy reserves and CFS symptoms.
I was diagnosed with Chronic Fatigue Syndrome in 2000 and in March 2015 with Immune Thrombocytopenia (ITP) or low Platelets, another Immune system condition with one of the main effects being extreme fatigue.
Complex Chronic Illness Support Inc (Formerly ME/CFS BOP) provided both Cathy and myself significant help and support during the years after my diagnosis in 2000, after a significant viral episode in 1991.  Before this past year I previously served on the Board of ME/CFS BOP as Treasurer Vice Chairman and Chairman and see that being part of the Governance Board of CCIS is a way I can use my accumulated Business Management experience and Technology skills to "pay it back" and help build a better support organisation and experience for those with Chronic Illness.
Kirby-Lee Ormond - Board Member
Kia ora koutou katoa,
Ko Kirby-Lee Ormond tōku ingoa, ko Rongomaiwahine tōku iwi, e noho ana ahau ki te Kirikiriroa. My name is Kirby-lee and I grew up in the beautiful settlement that is Māhia. My current occupation is with Te Matapihi he Tirohanga mō te Iwi Trust as a Business Advisor to the Rental Housing and Communications portfolios.
I have seen the effects of Chronic Fatigue first-hand in my own whānau and loved ones. I've also had my own struggles with health, both physical and mental, as it is almost impossible to be severely affected by one and not the other. My life has been helped by others and now I look forward to in turn, paying that forward. As the Māori proverb teaches "He aha te mea nui o te ao? He tangata, he tangata he tangata. What is the most important thing? It is people, it is people it is people."
I look forward to seeking solutions on how I am best able to help those whose daily lives are affected by the very real illness that is ME/CFS, as well as the capable individuals who are the kaimahi of CCIS.
Until our next kanohi ki te kanohi, whānau,
E noho ora mai,
Kirby-Lee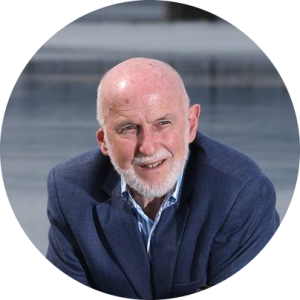 Alan Withy - Board Member
 Alan is a New Zealand citizen who has lived in the Bay of Plenty most of his adult life. He has been married to Dale for many years and they have three adult children and four grandchildren. Three of those have suffered from complex ongoing disabilities, which is his motivation for seeking  a trustee role with CCIS.
 He would "bring to the board table" a desire to support the team in the front-line from his experience on commercial and charitable boards. He has been a member of over 50 such boards; has been chair of many and secretary/treasurer for several.
Alan has honours degrees in public policy and management, with diplomas in dispute resolution, land surveying, and town planning. He is a past or present member of the institutes of directors, mediators, trustees, planning, property and surveying.
He has held various management positions and served on the boards of various organisations with annual turnovers ranging from under $1million to over $100million. He is an active mentor in the Business-in-the-Community Program through the Tauranga Chamber of Commerce, and the Institute of Directors.
Between 1990 and 2003 Alan was the founding director of the Alandale Group of companies involved with consulting, development, investment, management and planning.  For 15 years prior to that he was a director and part owner of a large multi-disciplinary consulting company, operating throughout New Zealand and overseas.
Since 2003 he has focused on advisory, conciliation, governance, mediation and adjudication roles, and has been extensively involved in dispute resolution, particularly in the contractual, employment, environmental, and resource management fields.
Alan believes in the three phases of career – learn – earn – return, and is firmly in the "return" season.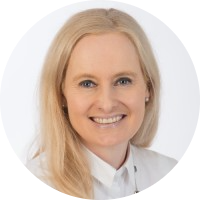 Sally Dunbar - Board Member
The business acumen of Sally Dunbar stands her in good stead with her slogan "together we'll get things done" rings true; her drive, passion, dedication, and hard work lead to results in all facets of her life.
With a career background in senior general management leadership positions, change management, risk and compliance management, quality management systems (PwC Integrated Management Systems), grant funding/sponsorship, industry training, and business leadership, Mrs. Dunbar has worked with some of New Zealand's largest finance, utility organisations, and membership bodies.
More recently, through her contracting company, she was Community Director for St Mary's College, Chair to Friends of St Patrick's College, General Manager for the NZ Institute of Building Surveyors (NZIBS), and CEO for the Crane Association of New Zealand (CANZ).
Previously she ran NZ HER Business Network (Women in Business three franchises), where she won the New Zealand Her Business Network of the Year Award (2009/2010) twice and was a finalist in 2012 – New Zealand Outstanding Business Leader. As if Mrs. Dunbar is not busy enough, she also supports a myriad of not-for-profit organisations, such as Graduate Women of New Zealand as President and Chair.
In 2021, she graduated with her Master of Advanced Leadership Practice (MALP) with Distinction, from Massey University of New Zealand. With her dissertation topic: 'Developing and Implementing a Year 13 Leadership for Life foundation programme'.
And now a few words from Sally. I am delighted to be elected to the board role of CCI Support (Complex Chronic Illness Support). I will continue my passion supporting those who have the courage to live life at their fullness despite living daily with chronic health conditions.
I see our focus for CCI Support being centred around a Sense of Community, where four components become entrenched into our organisation, membership, influence, fulfilment of needs, and emotional connection.
I am deeply encouraged that through CCI Support we will build on what is an already established supportive foundation, which offers wonderful resources and funding for those who have a chronic health condition or to those who are supporting someone with a chronic health condition.
'The Power of Many, The Strength of One'
Mihi ki a Koe mo to wa (thank you for your time)
Sally Dunbar
November 2022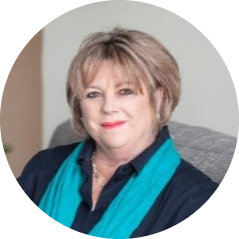 Thérèse Jeffs - Board Member
Thérèse is the Chief Executive of The Care Village, Ngongotahā, Rotorua.
She is a Registered Nurse with a Graduate Dip Business Studies, PG Infection Control and PG Dip Health Management. She has worked in health for over 46 years and spent over 32 years in senior management, training and development, auditing, change, project management, and independent management consultant.
Not satisfied with institutional care for the elderly and inspired by the Dutch de Hogeweyk care model for those requiring care not just those living with dementia.
Thérèse has successfully led, designed, built, and introduced the first New Zealand interpretation of a homelike model of aged care based on lifestyles. Validated recently by published AUT research. In 2020 The Care Village was the winner of the Supreme NZ Aged Care Association EBOS Healthcare Overall Excellence in Aged Care Award.
Thérèse is passionate about aged care, and the leadership and mentoring skills required to lead successfully to deliver excellent care for residents and their families living with dementia. Her passion is to have the value and skills that nurses in aged care acknowledged.
If you'd like to learn more about us, or get involved, we'd love to hear from you.