Towards Wellness Programme
If you would like more information about this course, please complete the form below
Purpose Statement
To learn foundation principles to assist participants to navigate the ME/CFS/FM journey and create an individual road-map to support increasing health and wellness.
Endorsed by NZ's leading authority on CFS/ME in NZ, Doctor Ros Vallings.
Course Structure
The Towards Wellness Hub is a self-directed online version of the course.  This can be done in the comfort of your own home, with the support of a trained Facilitator just a phonecall or email away.  There will be time to meet others online who are going through the same journey as you.
The in-person programme is two hours fortnightly (in total 10 workshops) based at the premises of Complex Chronic Illness Support, with a follow-on 5 workshops to reinforce key learnings and equip participants with the skills to independently move forward.
Facilitation
Annabelle (Health & Wellness Facilitator)
Luisa (Health & Wellness Facilitator)
Tracey (Health & Wellness Facilitator)
Guest Speakers
Nutritional Coach
Physiotherapist
General Practitioners 
Mindfulness Coaches
Towards Wellness - Series One
Understanding the Condition
Systems & Stages
Pacing – Balancing Activity & Rest
Stress Management – Calming a Maladaptive Stress Response
The Journey of Acceptance
Sleep
Nutrition / Gut Health
Restorative Movement
Pain – A GPs Perspective
Building your Support Networks
Towards Wellness - Series Two
Mind-Emotion Connection
Moving into a Healing State
Resting as a Strength
Expressing Your Needs
Moving Forward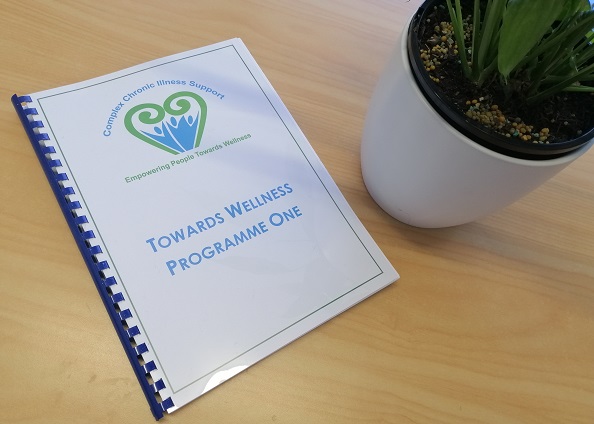 If you'd like to learn more about our programme, we'd love to hear from you.