Other Support:
There are more services in the community that can also support you with your Chronic Illness, here are just a few:

Here to Help U
Community organisations are doubling down to provide people with health and wellbeing support.
It's okay to ask for help – We've made it easy!  Tell us what you need and we'll do everything we can to support you.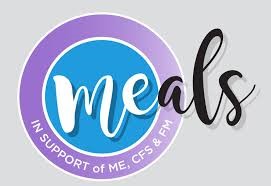 MEals
"The Rest Assured Respite Trust is a charitable trust whose mission is to establish a purpose-run facility for people chronically ill and leading limited lives due to ME/CFS. In acknowledgement of the little support for people chronically ill with ME/CFS that there is available, and while we work towards the purpose run facility, the Trust has developed an interim support programme, providing ready-to-eat food to those in need, called the MEals Support Programme". For more information and to fill out an application for click here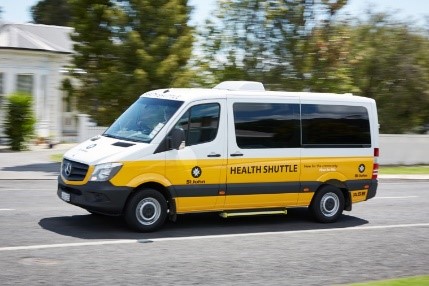 The St John Health Shuttle is a free community service that transports people to essential medical and health-related appointments, and then brings them home again. Our Health Shuttle service is used by older people who no longer drive, by people who are too unwell to drive and those who can't physically access other transport options. St John Health Shuttles are currently available in:
To find out more about St John Health Shuttle or to book a journey: Email [email protected] or call 0800 000 606 (Monday – Sunday 7am – 7pm)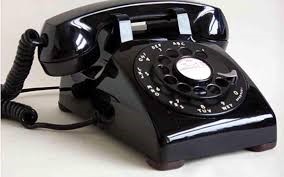 St Johns Caring Caller
St Johns caring caller is a free telephone relationship for those who are feeling isolated and would like someone to talk to. You may have lost contact with people whose company you enjoy and would like to make friends with someone who cares about you. St Johns are careful to match clients with a caring caller that has similar interests and who they will feel comfortable talking to. There are many types of people who benefit from having a Caring Caller:
people who feel isolated
people who are house bound
parents at home alone
If you would like regular telephone contact call 0800 780 780 Mon-Sun 7am-7pm. Or fill out an Online Request Form      Click here for more information
Support Net
Support Net is a Needs Assessment and Service Coordination Service (NASC) for people of all ages with long term chronic health needs or who are aged over the age of 65 years and have long term disability or age related health needs. Support Net aim to support people to live as independently as possible in their home and community. You can SELF refer for home help and other in-home services though out the Bay of Plenty District Health Board area. CCIS can also make a referral for you. Remember, you don't have to do it all or cope alone, if you need help with showering, cooking, cleaning, shopping – Support Net maybe able to help you.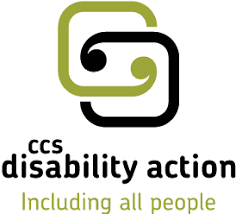 Total Mobility
Funded in partnership by local and central government, the Total Mobility scheme assists eligible people, with long-term impairments to access appropriate transport to meet their daily needs and enhance their community participation. This assistance is provided in the form of subsidised door to door transport services wherever scheme transport providers operate.
More Information: TOTAL MOBILITY PDF 

Baybus
The Accessibility Concession provides free public transport across the Bay of Plenty for anyone who is permanently unable to drive and meets the eligibility criteria. Bay of Plenty Regional Council is excited to provide this service and more travel options to members of our community across the region.
You do not need to be an existing Total Mobility member in order to qualify. You will however need to be assessed by one of the approved assessing agencies.
Tauranga Pools
As part of the WBOP councils' vision of supporting community swimming and wellness, they offer free swimming across their five pools for Tauranga residents living with a permanent disability (Physical or intellectual).
You can access free pool entry for council run pools in:
Baywave
Mount Hot Pools
Greerton Pools
Otumoetai Pools
Memorial Pools
All you need to do is fill in the Disability Access Membership form with the help of your GP or Health and Wellness Facilitator.  Click here to download a Disability Access Membership application form. Return your completed form to the reception of your preferred pool or email to:  [email protected]
Busit
The concession means free bus travel on all Hamilton buses, as well as on the 20 Cambridge, 21 Northern Connector, 22 Morrinsville/Paeroa, 23 Raglan and 24 Te Awamutu services. It does not currently include other public transport services within the Waikato region.
Waikato Regional Council also administers Total Mobility in Hamilton, Taupō and Tokoroa, and Waipā. The scheme provides financial assistance, giving registered users a 50 per cent discount on taxi fares up to a maximum subsidy. The user pays the other half of the fare to the taxi driver. People who use the scheme must carry a valid Total Mobility photo ID card to get the discounted fare.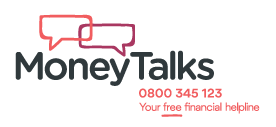 Money Talks
We connect people and whānau with their local foodbanks, help them find their way through Work and Income processes and entitlements and support people to manage their money. Anybody can get in touch with our MoneyTalks team if they need help with day-to-day money matters like budgeting and debt management. It's free!
Website: moneytalks.co.nz
Where to find other help and Support
Need to talk? 1737 or text 1737 for support from a trained counsellor
The Depression Helpline: 0800 111 757 or free text 4202
Healthline: 0800 611 116
Lifeline: 0800 543 354
Samaritans: 0800 726 666
Youthline: 0800 376 633 or free text 234 (8am-12am), or email 

[email protected]

The Lowdown: thelowdown.co.nzor free text 5626
Kidsline (ages 5–18 years): 0800 543 754
OUTline NZ: 0800 688 5463 for confidential telephone support for the LGBTQI+ family, as well as their friends and families
Alcohol Drug Helpline: 0800 787 797 or free text 8681
Gambling Helpline: 0800 654 655 or free text 8006
What's Up? whatsup.co.nz (for 5–18 year olds). Phone counselling is available Monday to Friday, 1pm–10pm and weekends, 3pm–10pm. Online chat is available 7pm–10pm daily.
Womens Refuge: https://womensrefuge.org.nz/  0800 733 843
Shine:  Domestic Abuse Services: https://www.2shine.org.nz   free call: 0508 744 633 (9am and 11pm)
Hey Bro: https://www.hewakatapu.org.nz   supporting men to be free from violence 0800 HeyBro (439 276)
Family violence information line   Areyouok.org.nz   to find out about local services or how to help someone else: 0800 456 450
Need to talk?  Free call or text: 1737 for mental health support from a trained counsellor
Youthline:  Youthline.co.nz: 0800 376 633, free text: 234, email: 

[email protected]

Shakti – for migrant and refugee women – 0800 742 584 – 24 hours
Elder Abuse Helpline 0800 32 668 65 – 24 hours
Tauranga City Council Accessibility Map – Accessibility Map
In an emergency
If it is an emergency and you feel that you or someone else is at risk:
Call 111 or Go to your nearest hospital emergency department (ED) or Call your local DHB Mental Health Crisis Team (CATT) 0800 611 116 and stay until help arrives. If someone is unconscious, call an ambulance (111).
If you'd like to learn more about any of our services, we'd love to hear from you.