Two New Zealand researchers have been chosen to receive the Associated New Zealand Myalgic Encephalomyelitis Society (ANZMES) annual grant of $25,000 to undertake vital research into increasing understanding of Myalgic Encephalomyelitis (ME, also known as Chronic Fatigue Syndrome), in Aotearoa.
ANZMES, the National Advisory on ME, launched the new grant and scholarship programme for postgraduate students and academic researchers this year – Aimed at supporting those interested in researching ME and Long-COVID. With six funding opportunities available, ANZMES encouraged applications from those seeking to undertake research that furthers understanding, treatment, or prevention of ME and Long-COVID, including two $25,000 grants and four $5,000 scholarships to support research and study costs.
The recipients of the 2023 Grant are: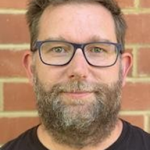 Principal investigator: Dr. Nicholas Bowden, Research Fellow, Department of Women's and Children's Health, University of Otago.
Co investigators: Keith McLeod, Associate Principal, Kōtātā Insight. Dr. Rosamund Vallings, retired GP, Howick Health and Medical Centre.
Emeritus Professor Warren Tate, Department of Biochemistry, University of Otago.
Professor Barry Taylor, Department of Women's and Children's Health, University of Otago.
Francisca Anns, PhD Candidate, COMPASS Research Centre,University of Auckland.
Principal investigator: Dr. Lynette Hodges, Senior Lecturer School of Sport, Exercise and Nutrition, Massey University, Registered Clinical Exercise Physiologist.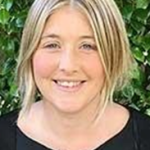 The study will investigate activity and energy management and the hallmark symptom post-exertional malaise (PEM), in people with ME through an observational study that assesses exertion during normal daily activities of living, such as doing dishes or laundry. Dr. Hodges says, "I am so thrilled to learn that my research application was chosen. I hope that this research will be able to be of benefit to those with ME/CFS. As a Clinical Exercise Physiologist, I am keen to help people live their best lives and hope that this study will develop a better understanding of how activities of daily living affect the physiology of those living with ME/CFS."
Dr. Bowden and Dr. Hodges will both receive the $25,000 Grants through their respective universities, to carry out their research projects.
ANZMES President, Fiona Charlton, says, these investments will help facilitate a crucial source of New Zealand based research, furthering our understanding of the disabling condition.
"We are really pleased by the calibre of the work proposed by both recipients. With Dr. Bowden's work, for the first time we will have a foundational study that offers insight into the lives and experiences of people with ME in Aotearoa. We understand the burden of disease from an international research perspective but New Zealand based studies are lacking. Research into PEM and activity management will also be invaluable for both patients and health professionals and will have implications for long COVID management and recovery.
"While we did not receive any scholarship applications, we encourage postgraduate students to consider their Masters/PhD topics now, for next year's funding round. In programs with relatively low costs, scholarships can be used to help pay fees or study and living expenses," says Charlton.
ME is a complex, debilitating and often misunderstood medical condition and although millions of people suffer with the illness worldwide, including a significant population in New Zealand, there is remarkably little research or funding available.
This ANZMES funding programme was made possible by the generous support of members. The Grant was awarded by ANZMES on the recommendation of their Grants and Scholarships Subcommittee.
Next year's funding applications open May 31st.
Visit www.anzmes.org.nz for more information, grant regulations and application forms.