Listening to Families ME/CFS videos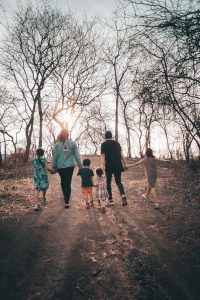 A resource for families exploring ME/CFS for their children
It can be bewildering when a child or teenager does not recover as expected after a viral infection and remains very unwell.
If your family is exploring a diagnosis of ME/CFS, or have recently received one, this video series will be of interest. Hear from parents and those with professional expertise and lived experience of ME/CFS to help you with your family's questions and experience.
There are 18 videos in the series that cover a range of relevant topics such as: the diagnostic criteria, and suggestions of what to do and not to do while you are exploring ME/CFS. The videos are from 1 to 8 minutes long.
Thank you to Bruce Penny and Listening To Families, and to the discussion panel, for this powerful resource:
✦ Amanda Gillespie, mother of 14 year old son with ME/CFS and school counsellor
✦ Professor Warren Tate, biochemist and ME/CFS researcher, father of daughter with ME/CFS
✦ Tom Harris, lived experience with ME/CFS and Long COVID, musician, and Board member of MECFS Canterbury.
And thank you to
Māia Health Foundation
based in Christchurch, New Zealand, for supporting this initiative by Listening to Families.
Full Playlist on Youtube: