AGM ONLINE – Saturday 28th October at 10.30am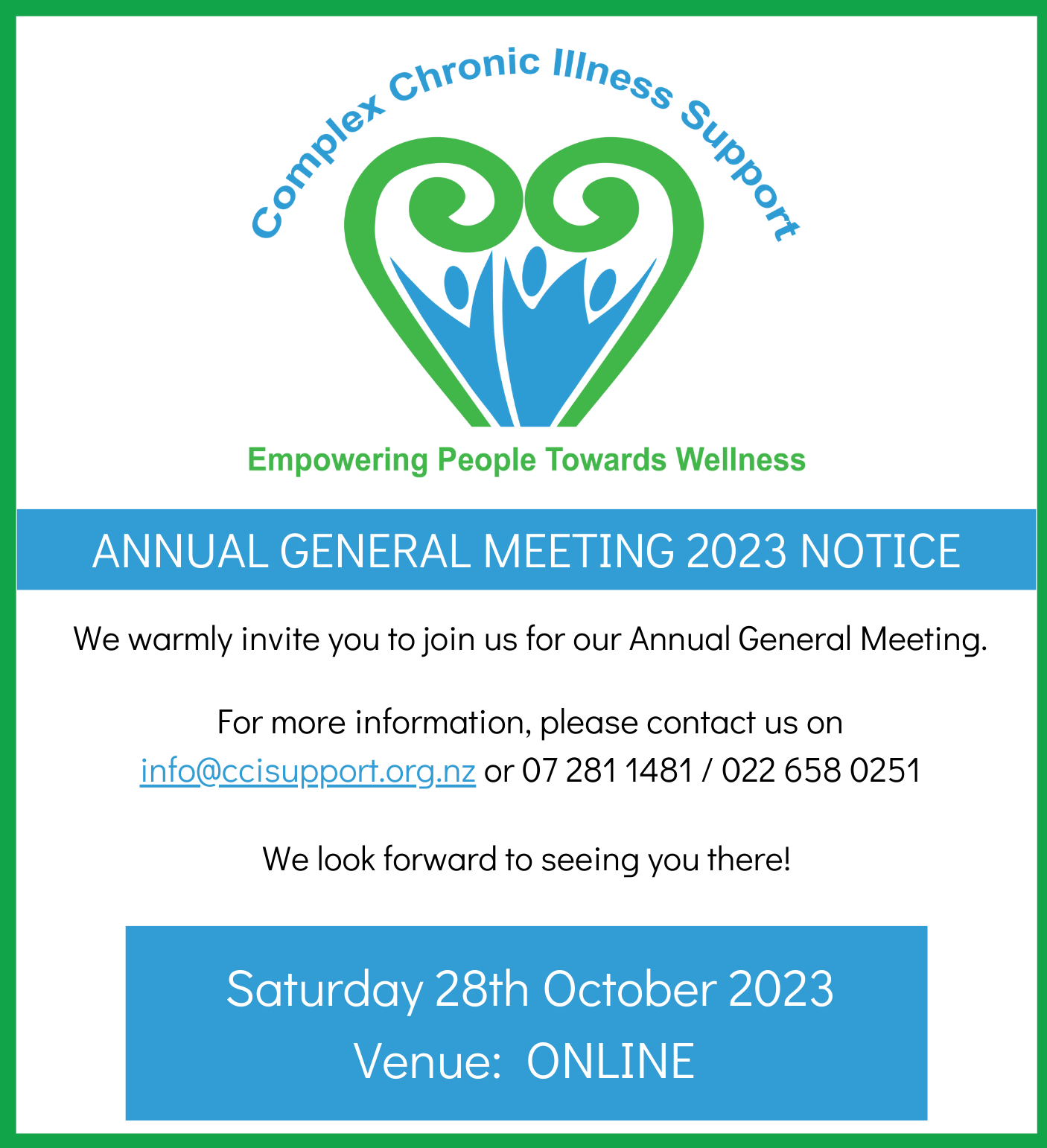 Documents for the AGM are available below
Please note: the SGM has been postponed till another time. As has the AGM for the ME/CFS Support (BOP) Charitable Trust.
Proxies
If you are unable to attend the meeting, you may appoint a proxy to attend and vote on your behalf. Please request a Proxy Form from the CCIS office. Staff members may not be appointed proxy. If you are unsure who to appoint as your proxy, it can be the President of the meeting with any instructions detailed on the written proxy.
Financial Members Only are permitted to vote.
Proxy Form:
Please upload the completed Proxy forms below or email it to [email protected]
Fiona Charlton - President
I have a background in corporate marketing, senior management, and client relationship management as well as extensive non-profit fundraising experience both in NZ and UK. I have a B.Sc, B.A, P.G.Cert, several diplomas in natural health, and am currently doing Post Graduate studies in Biological Science/Health Science. My interest in alternative medicine and nutrition began as part of my own journey with chronic illness. I became ill in 2008 with Fibromyalgia, then ME/CFS and dysautonomia, and have 3 other diagnoses. Since 2013 I've organised the monthly social support group in Te Awamutu, and I was involved with discussions to bring the Waikato services to CCI Support, so joining the Board, just seemed to be a natural next step. I look forward to making a real difference in the role of president. I am grateful to be a part of an excellent organisation that truly understands these complex conditions and makes living with chronic illness more manageable through support, advice, and care.
Prue McCallum - Vice President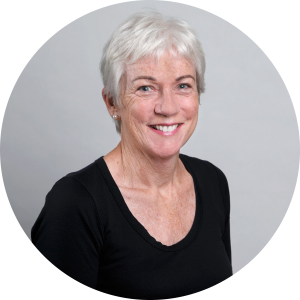 Prue has a passion for health and well-being and works as a doctor specialising in hospice and palliative care. She applied to work with this board as she has witnessed the impact ME/CFS and other chronic diseases have in the lives of others.
Prue moved to Tauranga 20 years ago where she lives rurally with her husband Bill. Bill and Prue have three adult children and recently two grand daughters joined the family.
Bronwyn McRostie - Treasurer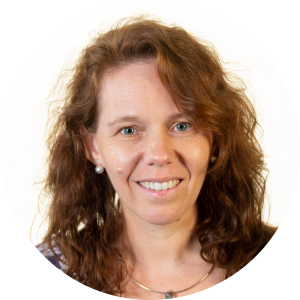 Kirby-Lee Ormond
Kia ora koutou katoa,
Ko Kirby-Lee Ormond tōku ingoa, ko Rongomaiwahine tōku iwi, e noho ana ahau ki te Kirikiriroa. My name is Kirby-lee and I grew up in the beautiful settlement that is Māhia. My current occupation is with Te Matapihi he Tirohanga mō te Iwi Trust as a Business Advisor to the Rental Housing and Communications portfolios.
I have seen the effects of Chronic Fatigue first-hand in my own whānau and loved ones. I've also had my own struggles with health, both physical and mental, as it is almost impossible to be severely affected by one and not the other. My life has been helped by others and now I look forward to in turn, paying that forward. As the Māori proverb teaches "He aha te mea nui o te ao? He tangata, he tangata he tangata. What is the most important thing? It is people, it is people it is people."
I look forward to seeking solutions on how I am best able to help those whose daily lives are affected by the very real illness that is ME/CFS, as well as the capable individuals who are the kaimahi of CCIS.
Until our next kanohi ki te kanohi, whānau,
E noho ora mai,
Kirby-Lee
Alan Withy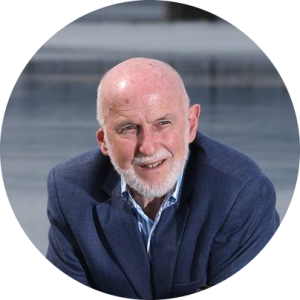 Alan is a New Zealand citizen who has lived in the Bay of Plenty most of his adult life. He has been married to Dale for many years and they have three adult children and four grandchildren. Three of those have suffered from complex ongoing disabilities, which is his motivation for seeking  a trustee role with CCIS.
He would "bring to the board table" a desire to support the team in the front-line from his experience on commercial and charitable boards. He has been a member of over 50 such boards; has been chair of many and secretary/treasurer for several.
Alan has honours degrees in public policy and management, with diplomas in dispute resolution, land surveying, and town planning. He is a past or present member of the institutes of directors, mediators, trustees, planning, property and surveying.
He has held various management positions and served on the boards of various organisations with annual turnovers ranging from under $1million to over $100million. He is an active mentor in the Business-in-the-Community Program through the Tauranga Chamber of Commerce, and the Institute of Directors.
Between 1990 and 2003 Alan was the founding director of the Alandale Group of companies involved with consulting, development, investment, management and planning.  For 15 years prior to that he was a director and part owner of a large multi-disciplinary consulting company, operating throughout New Zealand and overseas.
Since 2003 he has focused on advisory, conciliation, governance, mediation and adjudication roles, and has been extensively involved in dispute resolution, particularly in the contractual, employment, environmental, and resource management fields.
Alan believes in the three phases of career – learn – earn – return, and is firmly in the "return" season.
Sally Dunbar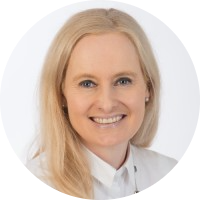 The business acumen of Sally Dunbar stands her in good stead with her slogan "together we'll get things done" rings true; her drive, passion, dedication, and hard work lead to results in all facets of her life.
With a career background in senior general management leadership positions, change management, risk and compliance management, quality management systems (PwC Integrated Management Systems), grant funding/sponsorship, industry training, and business leadership, Mrs. Dunbar has worked with some of New Zealand's largest finance, utility organisations, and membership bodies.
More recently, through her contracting company, she was Community Director for St Mary's College, Chair to Friends of St Patrick's College, General Manager for the NZ Institute of Building Surveyors (NZIBS), and CEO for the Crane Association of New Zealand (CANZ).
Previously she ran NZ HER Business Network (Women in Business three franchises), where she won the New Zealand Her Business Network of the Year Award (2009/2010) twice and was a finalist in 2012 – New Zealand Outstanding Business Leader. As if Mrs. Dunbar is not busy enough, she also supports a myriad of not-for-profit organisations, such as Graduate Women of New Zealand as President and Chair.
In 2021, she graduated with her Master of Advanced Leadership Practice (MALP) with Distinction, from Massey University of New Zealand. With her dissertation topic: 'Developing and Implementing a Year 13 Leadership for Life foundation programme'.
And now a few words from Sally. I am delighted to be elected to the board role of CCI Support (Complex Chronic Illness Support). I will continue my passion supporting those who have the courage to live life at their fullness despite living daily with chronic health conditions.
I see our focus for CCI Support being centred around a Sense of Community, where four components become entrenched into our organisation, membership, influence, fulfilment of needs, and emotional connection.
I am deeply encouraged that through CCI Support we will build on what is an already established supportive foundation, which offers wonderful resources and funding for those who have a chronic health condition or to those who are supporting someone with a chronic health condition.
'The Power of Many, The Strength of One'
Mihi ki a Koe mo to wa (thank you for your time)
Sally Dunbar
November 2022
Thérèse Jeffs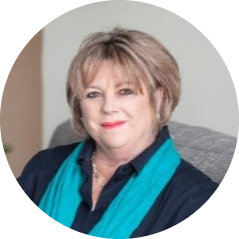 Thérèse is the Chief Executive of The Care Village, Ngongotahā, Rotorua.
She is a Registered Nurse with a Graduate Dip Business Studies, PG Infection Control and PG Dip Health Management. She has worked in health for over 46 years and spent over 32 years in senior management, training and development, auditing, change, project management, and independent management consultant.
Not satisfied with institutional care for the elderly and inspired by the Dutch de Hogeweyk care model for those requiring care not just those living with dementia.
Thérèse has successfully led, designed, built, and introduced the first New Zealand interpretation of a homelike model of aged care based on lifestyles. Validated recently by published AUT research. In 2020 The Care Village was the winner of the Supreme NZ Aged Care Association EBOS Healthcare Overall Excellence in Aged Care Award.
Thérèse is passionate about aged care, and the leadership and mentoring skills required to lead successfully to deliver excellent care for residents and their families living with dementia. Her passion is to have the value and skills that nurses in aged care acknowledged.
David Harris
Born in Bradford on Avon England, 27 February 1954 and emigrated to New Zealand with my parents six weeks later where I have lived since as a Permanent Resident in the Western Bay of Plenty.
Educated firstly at Tauranga Primary School, then Tauranga Intermediate and Tauranga Boys College from 1967 to March 1971.
I was raised on a local Ohauiti Dairy Farm and received an early introduction to horticulture picking lemons and mowing grass for my grandfather, the then chairman of the NZ Citrus Marketing Authority learning about the early days of citrus marketing and processing gaining further work experience in Horticulture during my working and business career.  As a teenager I worked on a Sheep and Beef Farm weekends and School Holidays.
Married my wife Cathy in 1977 with three adult children, two grand children and another due early December 2020. Cathy has a BA(Mus) degree and teaches as a Vocal Tutor one half day a week at Te Puke High School. Cathy plays a very integral and important role in the three Small Business' we operate and continues to be caregiver for my CFS.  We have lived in and around Tauranga returning to my Family home in rural Ohauiti in December 2006 and since June 2011 owned a Lifestyle block as a move towards realistic sustainability, providing the opportunity for me to work when I can rather than when I have to according to my energy reserves and CFS symptoms.
I have worked in and around Tauranga my whole working life in Banking, Business Accounting and Management and at most levels of the Information Technology industry also designing and building Microsoft Access database systems since 1994.  I am currently part of a small team that have setup and operate three business units from our lifestyle block at Ohauiti:
CropCheck Ltd (cropcheck.co.nz) provides Pest Monitoring and other Services to mainly Avocado Growers but also other fruit Crops.  We have seven qualified field pest monitors, one Administrator and a Management Consultant.
MeCount Business Systems Ltd (mecount.com) is my IT Services and Business Management Company. I am a Computer Engineer and Microsoft Access Database Developer with prior Business Accounting and Administration backgrounds.  MeCount provides critical supply chain services for our other Business Units and others.
BlueSkyData Ltd (blueskydata,co,nz) is our Western BOP located and based DataCentre hosting Websites, Domain Names and emails, providing Cloud Storage and Hosted computing Solutions.  BlueSkyData provides critical supply chain services for CropCheck and others.
I was diagnosed with Chronic Fatigue Syndrome in 2000 and in March 2015 with Immune Thrombocytopenia (ITP) or low Platelets, another Immune system condition with one of the main effects being extreme fatigue.
Complex Chronic Illness Support Inc (Formerly ME/CFS BOP) provided both Cathy and myself significant help and support during the years after my diagnosis in 2000, after a significant viral episode in 1991.  Before this past year I previously served on the Board of ME/CFS BOP as Treasurer Vice Chairman and Chairman and see that being part of the Governance Board of CCIS is a way I can use my accumulated Business Management experience and Technology skills to "pay it back" and help build a better support organisation and experience for those with Chronic Illness.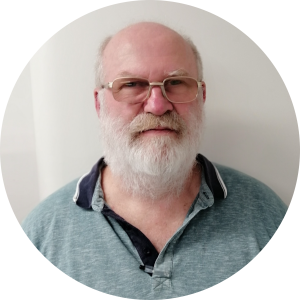 BOARD NOMINATIONS
Each of the Nominees are asked to write a 300-word piece explaining why they would like to be on the CCIS Board.
And any new nominees for the CCIS Board will be available here once we receive them.
Nominations
Nominations for Board members of CCIS can be made in advance in writing to reach our office no later than Tuesday 17th October 2023. 
A reminder that Secretary and Treasurer are now appointed and not elected.
Members of staff are not eligible for election.
Please download a Nomination form below.
Nomination Form:

Please upload the completed Nomination form below or email it to [email protected]
Please upload the completed Proxy forms and / or Nomination forms below or email them to

[email protected]